Aids and HIV are dreaded words. How do you conquer this dreaded disease? Sometimes there will be a miracle, and a child diagnosed with HIV/AIDS will totally beat the disease. This is rare, but has happened at the Santvana Comforter AIDS Kids Home in Pune, India. The children are given a great diet, and loving care. Eventually they will have to start the retro-antiviral medications to control their disease. All of them are just children, but children with HIV.
We arrived at the Santvana Comforter Home and were met by 25 happy, well cared for orphans. All the children but one are HIV positive. A beautiful distinguished medical doctor, Lalita Edwards greeted us as well. We have fallen in love with Dr. Edwards and the kids of Santvana over the last few years. She is one of the most compassionate people we have ever met. She radiates love and care, and has a passion for children who are HIV positive. Most of the children come from homes where their mothers were in prostitution, and who died of AIDS. She takes the children no one else is willing to take.
Children Rescued From Sex Slavery
I want to share about one child we met. Her name is Brenda. Brenda is a sweet little girl, but she was born as a boy. Shocking, I know! It's common in India for children to be sold into prostitution. If they are little boys, the traffickers often drug them, and operate on them to turn them into eunuch's . These children are then trafficked in brothels across the nation. As horrifying as this is, it happens regularly. Brenda has been rescued and now lives in this loving, caring home, but she carries the scars of what has been done to her, including being HIV positive. She has battled infections and serious health challenges, but is now doing well.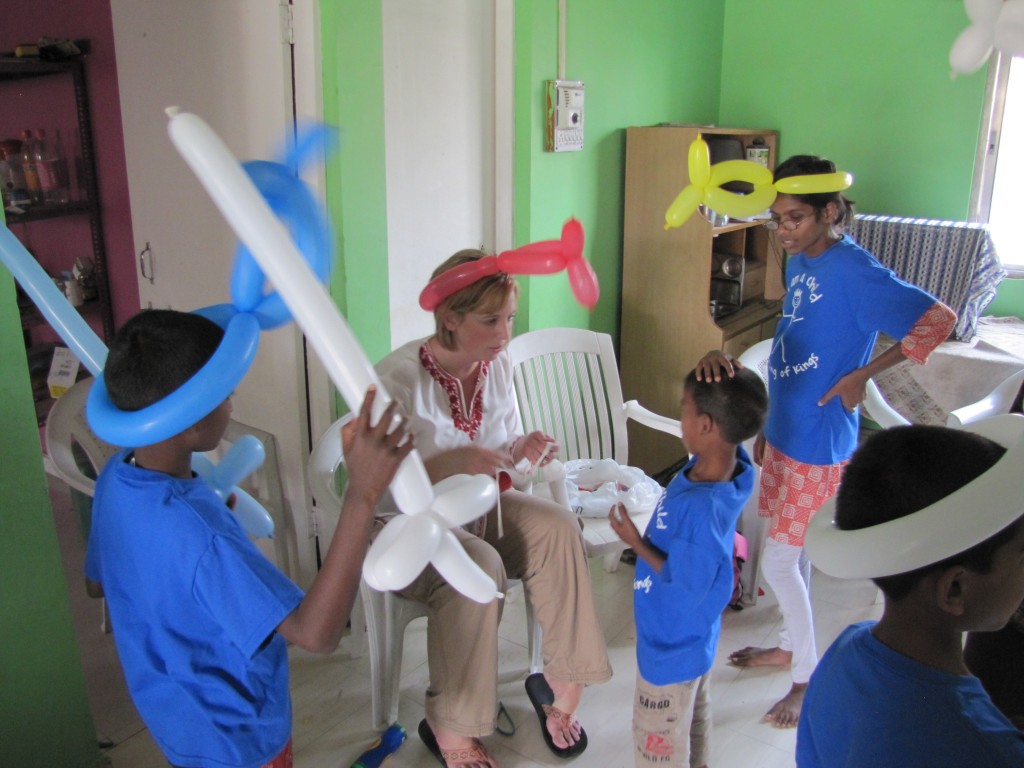 Balloons and Bubbles
Jeff & Tracy joined us on this trip to India. Tracy has a wonderful gift. The gift is not preaching or teaching. She has learned how to make balloon animals, swords and hats. Her balloon creations were a real 'hit' in every home we visited. Children would line up with their requests. Many of the boys wanted swords and shields, and balloon battles broke out all across the room when they got their swords. Bubbles were another great gift for the kids. Simple things make the deepest impact at times. The kids loved just being kids, and Tracy ministered with balloons and bubbles.