This is the remarkable story of countless street children whose lives are radically changed because of the House of Hope in Calcutta. It first started because of one woman, Lochumlo (Loch), who chose to step out of her comfort zone and onto the streets of Calcutta.

Lochumlo (Loch) has dedicated her life to inspiring street children. For over 20 years she has provided them with education and hope.
Loch was born into a family of six siblings. She faced the heartache of her mother abandoning their family when she was just 16. Her father remarried five years later, adding a stepbrother and a stepsister to Lochumlo's family.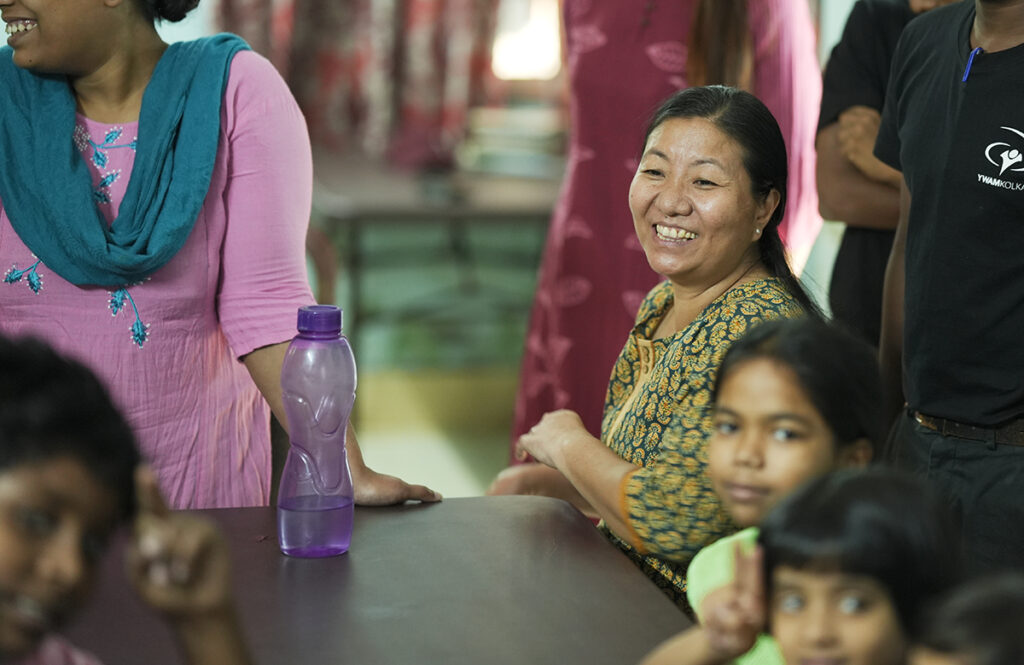 An Unexpected Destination
In 1994, Loch applied to attend a training school in Chennai, India. However, God had other plans. The same training school accepted her, but instead of Chennai she was sent to Calcutta! 

She set forth on an incredible journey. She attended the training school and then several other training schools. During one of these schools in Nepal, Loch felt called to return to Calcutta.
The Early Years of Love and Outreach
When she returned to Calcutta in 2000, she had to overcome many challenges. It was difficult to find a place to stay. Finances were tight. She started the ministry with Toribeni (who, many years later, became her sister-in-law.)

Loch laughs as she recalls, "We had to sleep on the floor. We borrowed mattresses. For two weeks we ate bowls of rice with masala sauce because we had nothing to cook with. At that time you could get an eggroll on the street for 5 Rupees (around 5 cents). We ate a lot of eggrolls!"

Despite the odds, love prevailed. Loch found a home that would end up being her first day shelter for street children.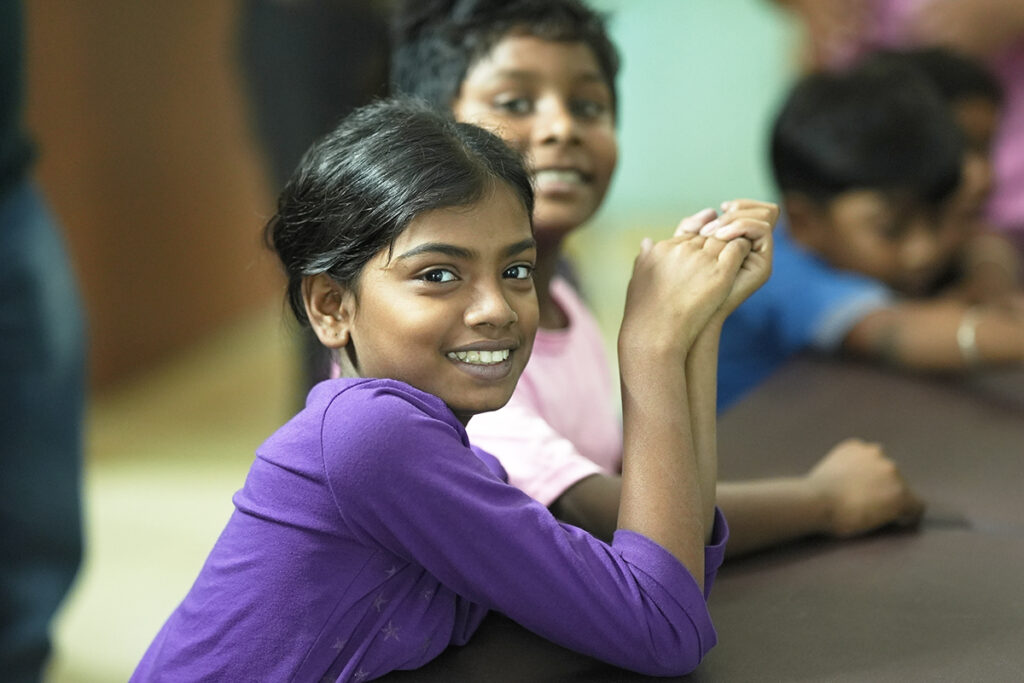 Inspiring Street Children
Now they had a place, but how could they earn the trust of the street children? The story starts on the streets. The first place they tried was under a bridge, but things didn't go very well. Though the parents were happy, the children were not open to Loch, they chased her away.  

So Loch looked for a different location, which she found at a park. "We just played with them and talked with them. Slowly, we started developing a relationship with them. We would bring buckets, towels and soap so they could bathe themselves. For five years we worked on building trust."  

Love and patience became their tools in nurturing relationships with the street children. The children had experienced rejection from society and lived in fear. It made it difficult for them to trust anyone.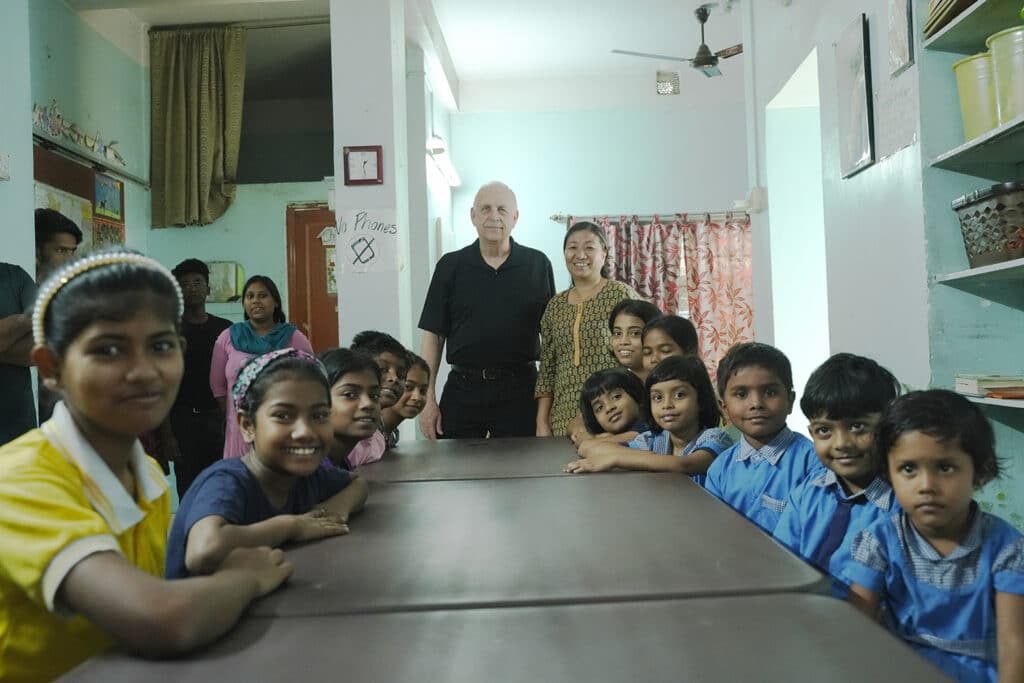 Finally Loch felt the children would enter a day center. So she began to look for a house. She opened the House of Hope. "We got a very old house. It was falling apart. It was just two rooms. 40 children showed up the first day!"

The neighbors were not happy. The children were rowdy and undisciplined. They had known only the freedom of street life. Language barriers compounded their struggles. When Mhalo and Abenthung, Loch's sister and brother in law came in 2006 they felt education held the key.

They started offering informal lessons in basic English and Math and skills training. Slowly nurturing the children's curious minds. Their desire was to inspire street children to move beyond the life they had always known and step into a future that many could not even dream of.

Hachobeni was the first teacher who assisted them. That same year the House of Hope was officially named by Mhalo. She saw that the children who came to the shelter still found hope in the midst of hopelessness.
Challenges in the Face of Adversity
The journey was not without challenges. Opposition and scepticism were not uncommon from the families of the children they sought to help. Society thought the effort was pointless. 

Their parents and society discouraged the efforts of the House of Hope. However, the power of love prevailed, and slowly, perceptions began to shift.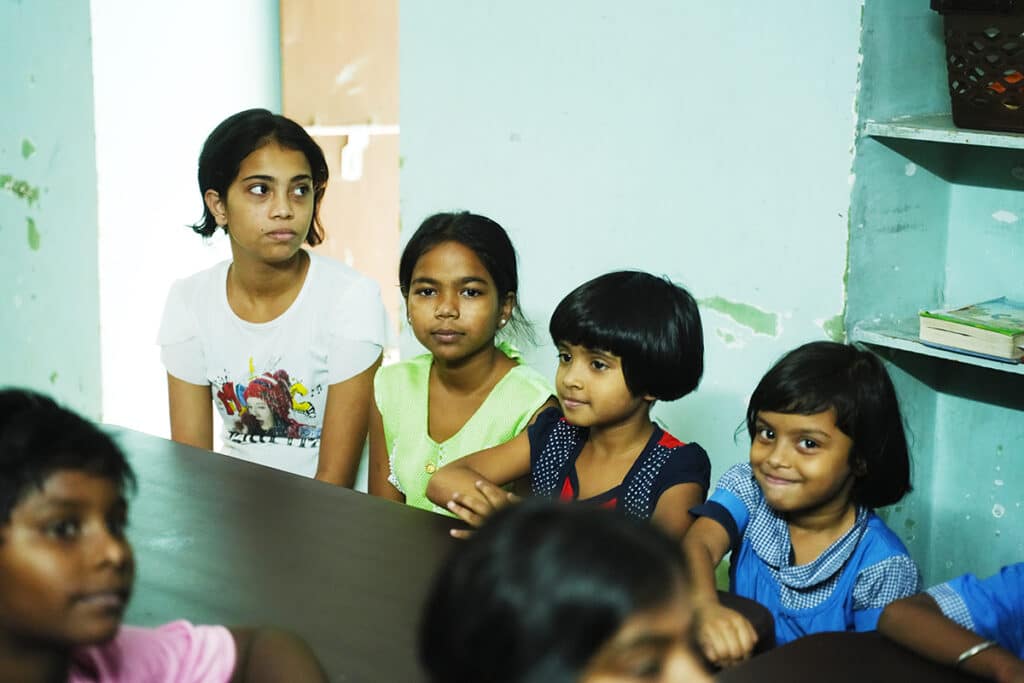 Education has the power to ignite dreams and unleash potential. As the House of Hope infuses education with love, they witness remarkable changes. The children learn to dream beyond the streets.

They envision a brighter future for themselves and their families. Love guides them towards making positive choices and stepping into a world they could not even dream of.

Education is the primary focus of the House of Hope. Despite financial constraints and resistance from some families, they send as many children as possible to school. They celebrate every child's success as their own. Over time, children who once struggled with basic literacy are able to excel.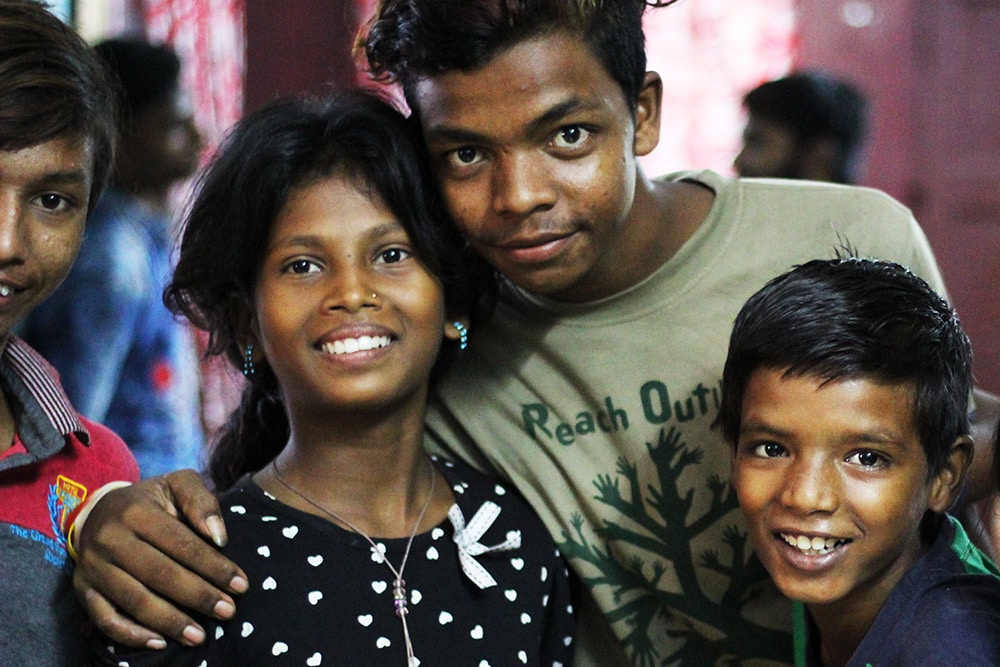 The Impact of Education on Vulnerable Ages
The teenage years are critical, especially for young girls. The push for education is vital. Education shields them from being sold into early marriage. It shields them from a life of poverty. Armed with knowledge and love, these brave young souls dare to dream of a future beyond their desperate lives on the streets.

Supporting their dreams is a delicate dance between love, encouragement, and practical assistance. The families face numerous challenges. 

Many of the parents are not accustomed to formal education and struggle to understand its significance. They toil day in and day out, trying to make ends meet, and the idea of sending their children to school is often a luxury they could never afford.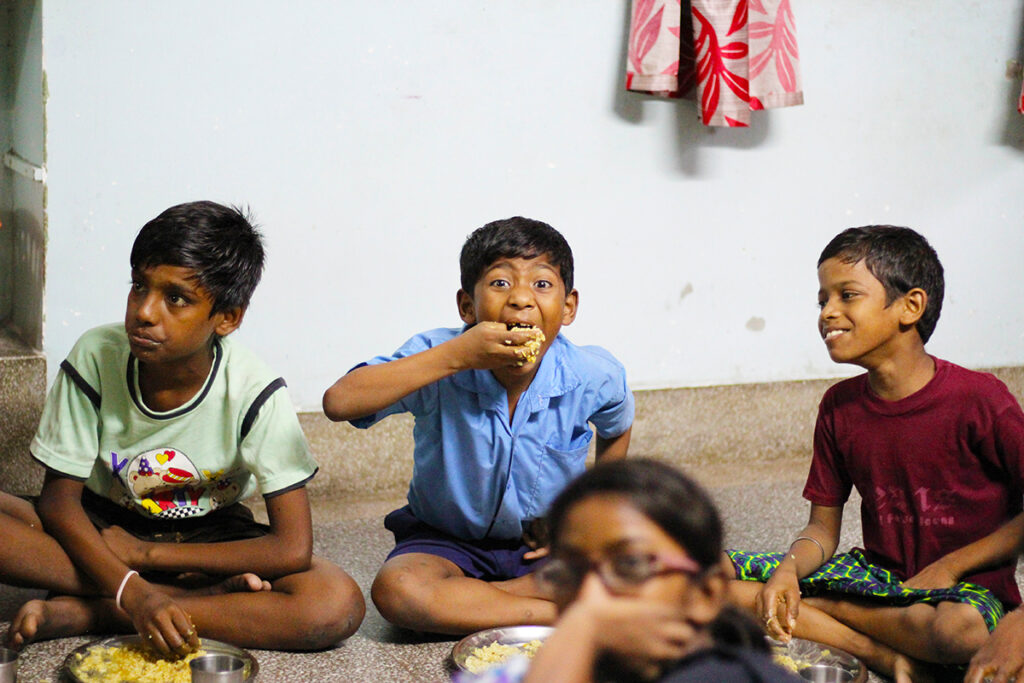 The House of Hope's vision is not limited to education. It provides nutritious meals, clean clothes, and a safe space for these children to learn and grow. They nurture not just young minds but also their hearts and souls.

The team understands the challenges these children face. Some of the staff were raised in similar circumstances. They take immense pride in witnessing the children blossom into confident and compassionate individuals. 

The House of Hope has become their second home. It is a place where they can dream and believe that they are capable of achieving greatness. They celebrate academic achievements.

Children who once struggled to grasp the English alphabet excel in their studies and graduate from high school! Their accomplishments reverberate through their families and communities. They become a light for others living on the streets. The ripple effect of love and education is truly extraordinary.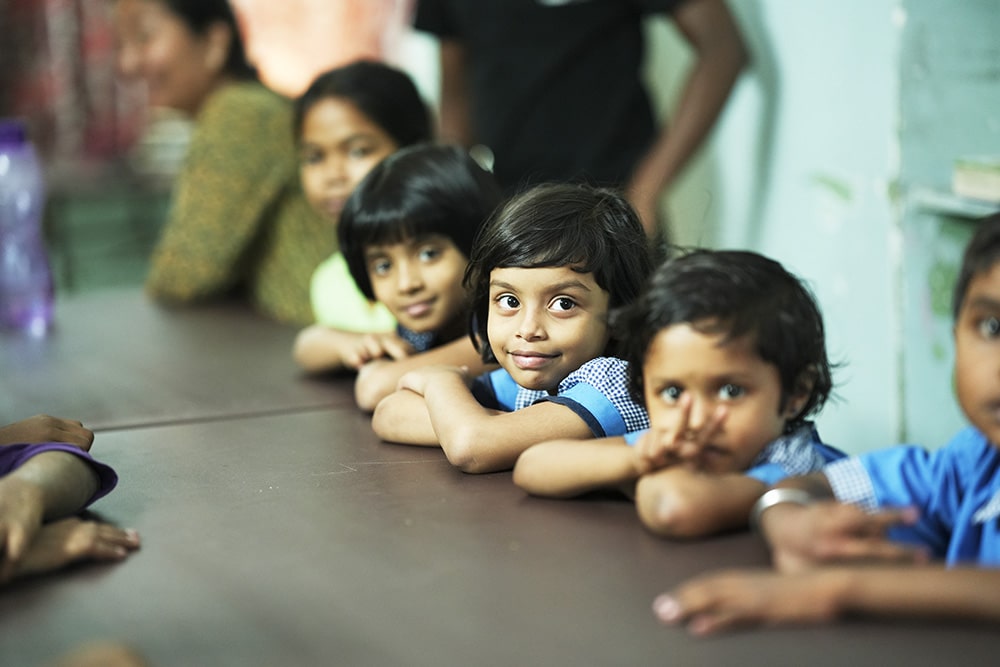 A Global Pandemic and a Monumental Shift
The pandemic in 2020 hit hard. The government's decision to displace families from the streets brought unexpected challenges. Families were sent to villages far from Calcutta. Many have migrated back to the slums. 

The House of Hope rolled up their sleeves with unwavering determination. In the face of adversity, love remained the anchor that held them steady. They faced the daunting task of adapting services to the new normal. 

With schools closed and lockdowns in place, they had to find innovative ways to ensure that education did not come to a halt. Remote learning became their lifeline. They utilized technology to keep the children engaged in their studies. It was challenging, but love fueled their determination to never give up.
The Power of Love Shines Brightly
Amidst the struggles and uncertainties, the power of love continued to shine brightly. They witnessed the children's resilience and eagerness to continue learning despite the hurdles. Their smiles, even through video calls, warmed the staff's hearts and affirmed that love knows no boundaries.

They are determined to press forward with even greater zeal. The challenges of poverty and illiteracy persist. They have set their sights on expanding their services. They reach more children in need, and create a wider impact on communities.
Quality Education and Nurturing:
Today, they provide over 40 children aged 4 to 19 with a safe haven filled with education and nourishment. They passionately support each child's journey through school. They tailor the approach to suit each of the children's unique capabilities.

One-on-one tutoring is a cherished time of connection and growth, especially for those destined for English middle schools. With every lesson, staff impart not only academic knowledge but also the values and life skills that will empower the children to thrive in society.

Though Chumthunglo has been a integral part of the House of Hope since 2014. In 2021 she stepped into a full time position. She improves the quality of education, life skills and nurturing the children. Her master's degree in Education and Child Physcology has been of great benefit!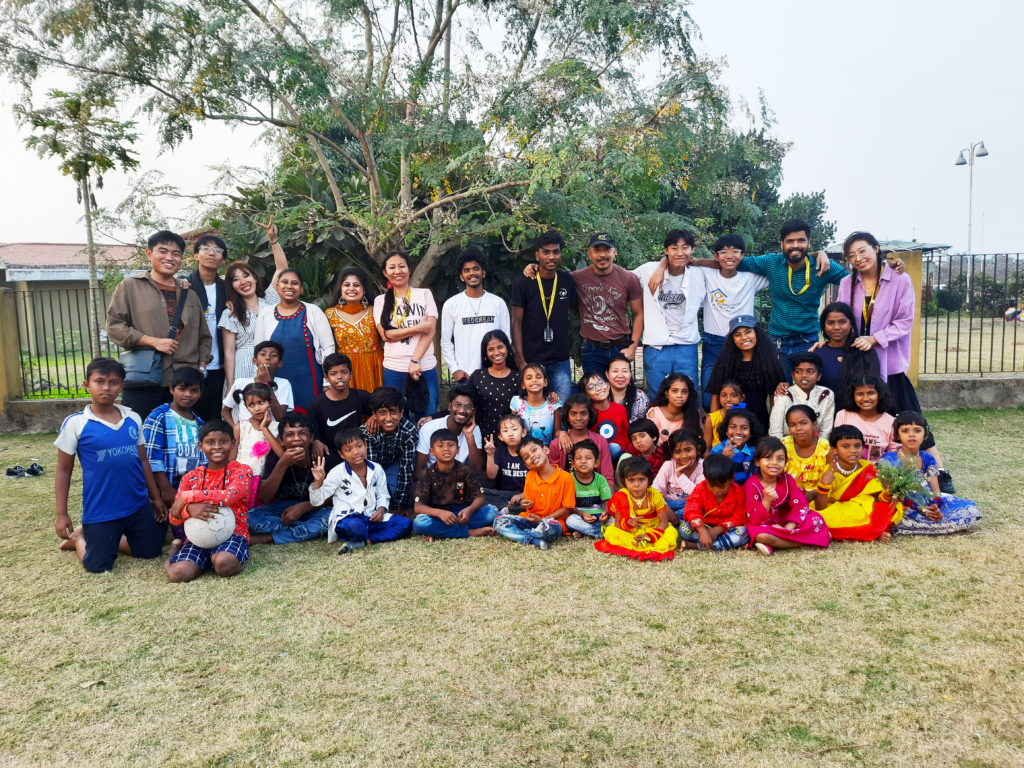 Successes Through the Years
The success stories of those who have graduated from high school and continued their education fill us with immense joy. They are pioneers, the first in their families to break the cycle of illiteracy and poverty.

These young leaders are living proof that love and education can indeed transform lives. Four of the staff working with Loch have come through the ministry! One amazing example is Tapos. He came to the House of Hope as a young boy, and continued his education because they fed him.

He shares, "I used to come every day. I was very naughty. No matter what I did they still loved me. Living on the street is very hard. You are fighting for your life. One day I got angry and I saw Loch walking. I grabbed a stone, thinking I would kill her, and I stopped. I thought, if I kill her, I would not get any more food."

He has grown through the House of Hope, finished school and is now working with the House of Hope! We look forward to sharing Tapos' full story in a future blog! Stay tuned!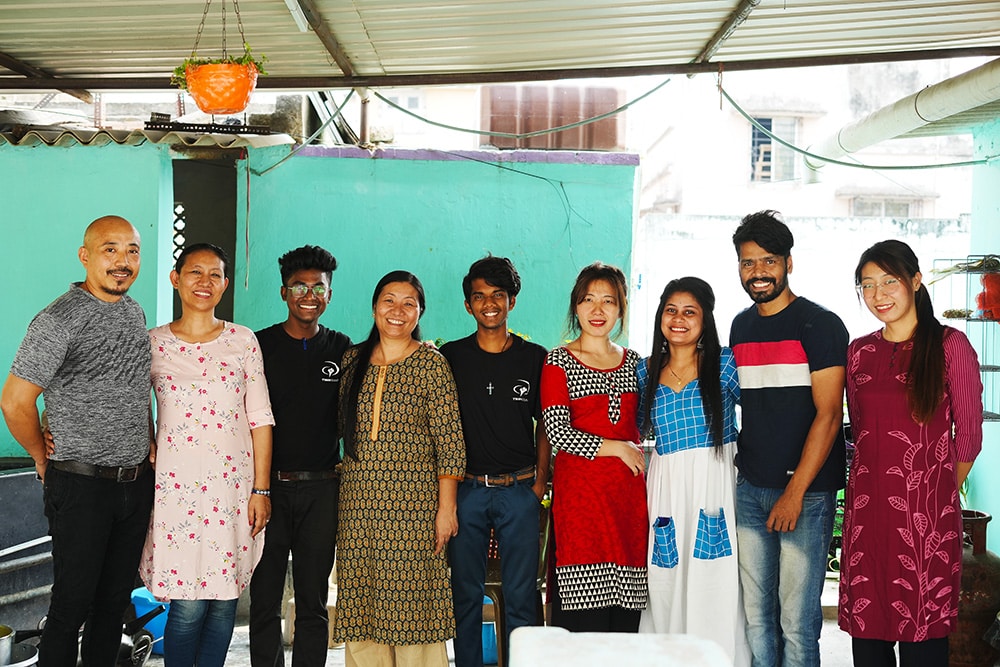 A Testament to the Power of Love
The House of Hope Day Center in Calcutta is a testament to the power of love. It shows how education can break the cycle of poverty and illiteracy. Through unwavering dedication and boundless love, they have seen remarkable transformations in the lives of these vulnerable children.

As they look to the future, they are committed to continuing their mission. They long to ensure that every child has the opportunity to dream, learn, and soar to new heights.

Loch continues to lead the charge, transforming lives with every step. The children she once reached out to on the streets are now leaders in their own right, carrying the legacy of love and education forward.

As we look back on the journey of the House of Hope, our hearts swell with gratitude for the countless supporters, volunteers, and donors who have stood with them. Your love and generosity have empowered them to carry on. Their mission is to light up the lives of street children with education and love.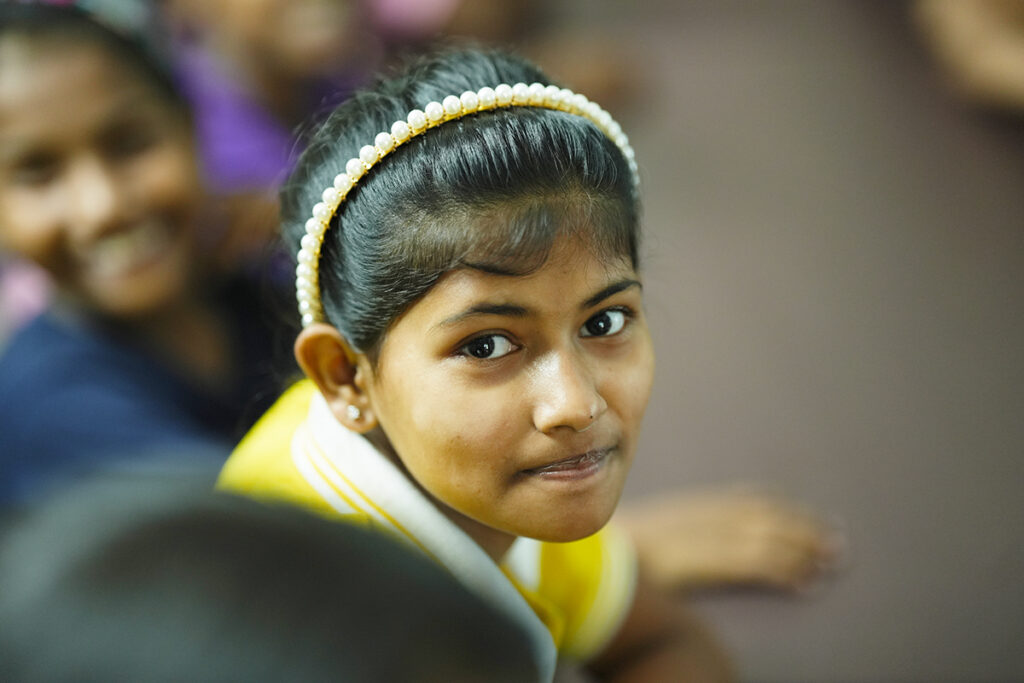 You Can Join This Life-Changing Work!
With your help, 41 street children receive life-changing education. Your support inspires excellence in education, nurturing their potential and brightening their future. The House of Hope runs on $3000 a month. Join us in making a lasting impact!
Join us in bringing hope to street children in Calcutta, India!
Your impact is saving lives.
Together we are changing the lives of the vulnerable around the world