The Irula, known as "ones who come from darkness," have endured insurmountable challenges throughout their history. The Irula Children's Center seeks to change this. It is transforming underprivileged children through education.

They are a people immersed in a rich history. They once thrived in the forests, which led to their impressive knowledge of herbs and natural remedies. The Irula's gathering skills and knowledge of the forest allowed them to survive as a tribe. The men also served as part of the King's Guard. It is rumored that even their name comes from that past, as the guards served during the night hours.

Their lives took an unexpected turn as they were forced to adapt to a changing world. From farming to engaging in labor intensive jobs, they found themselves trapped in a cycle of struggle and marginalization.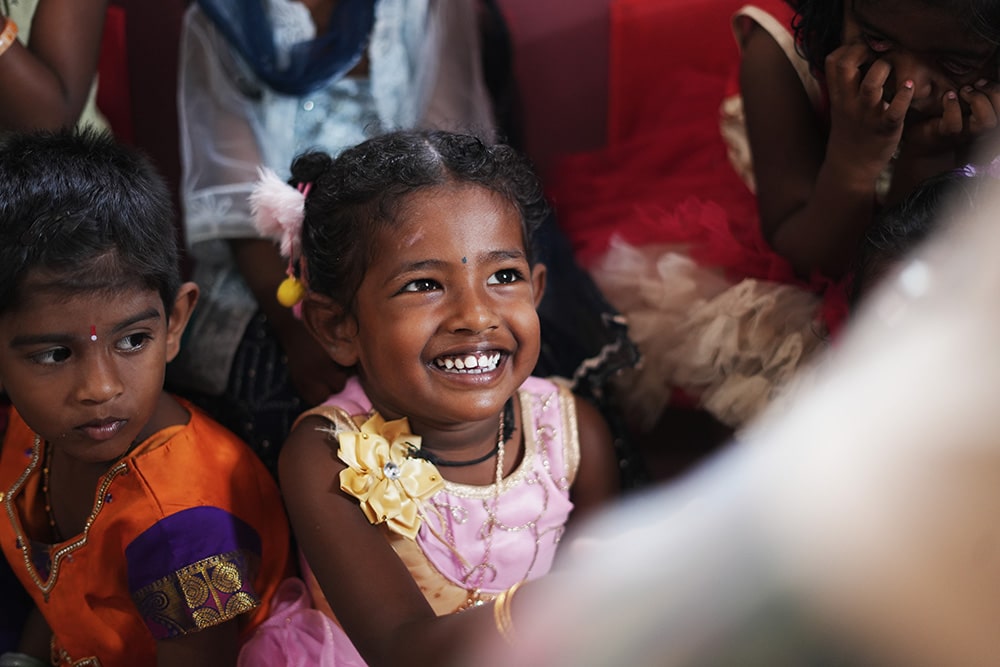 They are now a shunned group, struggling for survival. They engage in menial jobs and face insurmountable barriers. They are trapped. They work hard for shockingly minimal wages. The need for survival forces them to take any job available to them no matter the price.

Their jobs range from dangerous jobs such as snake and rat catching, collecting honey and medicinal herbs, and even fishing and working in the fields. All of these jobs provide menial wages, binding the people in a circle of poverty that is impossible to escape.
Trapped in a Cycle of Poverty
The Irula community finds itself trapped in a cycle of poverty and hopelessness. With limited access to basic needs 64% live in extreme poverty. They lack proper housing and a reliable income source. This causes parents to spend long hours working for minimal pay.

Fathers must often leave their families to work in other areas of the country for long periods of time where work is available. The wages the fathers receive is not enough to actually support their families, so mothers are forced to spend long hours working in whatever jobs they can find as well.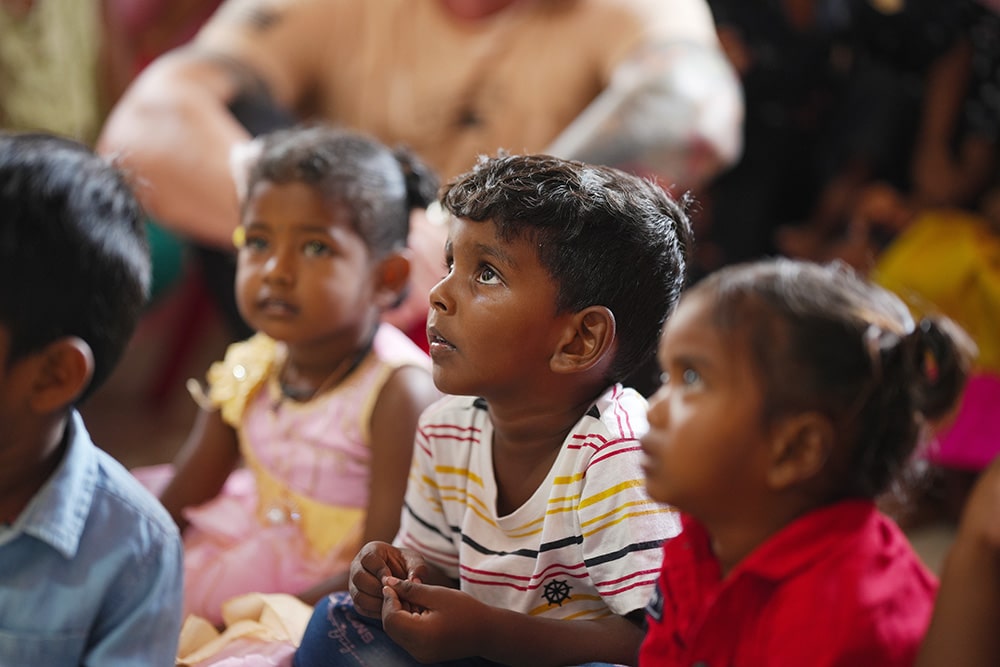 Education - The Impossible Dream​
Education remains an impossible dream. Shockingly, less than 10% of the community can read and write. This high price of illiteracy further binds the Irula. With such a large percentage of illiteracy and the cost of school, the chance for an Irula child to get an education is impossible.

This is further compounded by an alarming high school dropout rate that stands at an astounding 80%. Clearly, the need for finances in order to survive pushes many high schoolers out of education and into the fields. Their circumstances deny them the opportunity to break free from this cycle.

Poverty and despair are their normal way of life. Governmental social services and ration cards are almost impossible to obtain because of the nature of their transient lifestyle and lack of education.

They are trapped in a life where access to basic needs are unattainable goals. In this blog, we explore the transformative power of education in breaking the chains of illiteracy and despair. We challenge you to join us in order to change the lives of the Irula community. With your partnership, they can break out of this cycle!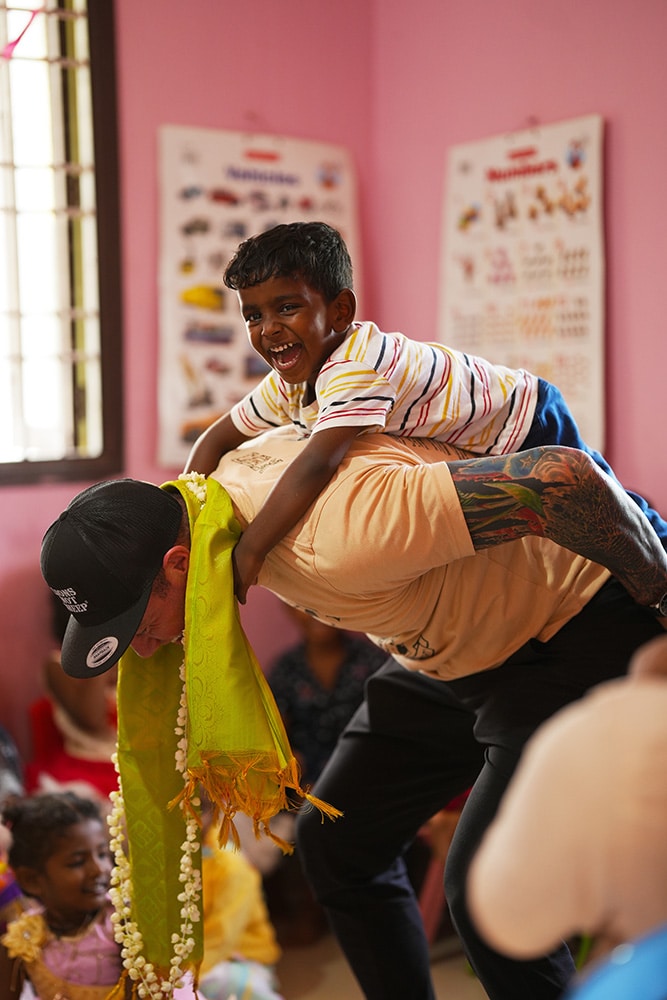 Transforming Underprivileged Children Through Education
In the heart of Tamil Nadu, amidst the darkness that surrounds the Irula community, stands the Irula Children's Center. This center is an unwavering beacon of hope. It illuminates a path towards a brighter future. It is transforming underprivileged children through education. Within its walls is a lifeline for these vulnerable children.

At the Irula Children's Center they find safety and nourishment. They have a place where they are cared for while their parents are busy working. They are not on the streets, or in their houses alone, trying to take care of themselves.

Most importantly, the children who come to the center receive an education that can transform their lives. The center serves as a catalyst for transformation, igniting a profound love for learning within their eager young minds.

In the care of the amazing center, the Irula children have found a safe and nurturing environment.. These children receive nutritious snacks, mid-day meals, and a safe space while their parents toil long hours to provide for their families. The goal of this center goes far beyond just meeting these basic needs.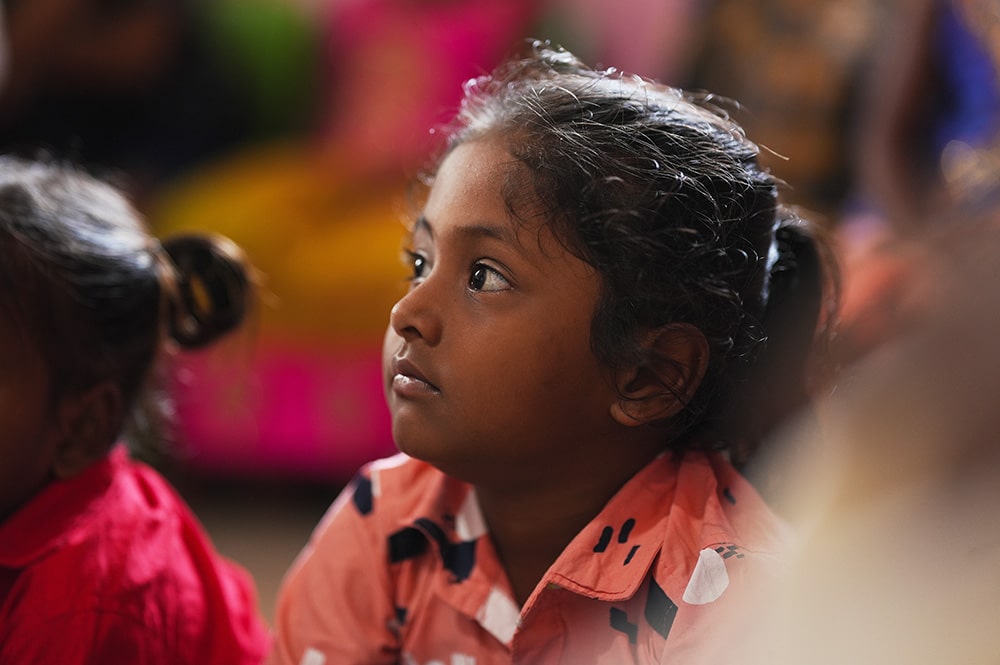 Breaking the Chains of Illiteracy
The center ignites a passionate love for learning and empowers these bright young minds. Through storytelling, interactive educational lessons and hands-on activities, the children's curiosity is sparked. The center is empowering underprivileged children. Their thirst for knowledge blossoms.

With each passing day, literacy takes root. The goal is not only to provide academic skills but also to instill confidence, resilience and a belief in the children's own boundless potential.

The Irula Children's Center has already become a lifeline for 27 children. It offers them a glimmer of hope in a harsh world that often seems so devoid of opportunity. However, the journey of this clinic does not end there.

The center aspires to extend its reach, opening its doors to even more children. The children's time at the center prepares and equips them to enter mainstream schooling - a dream that was once impossible.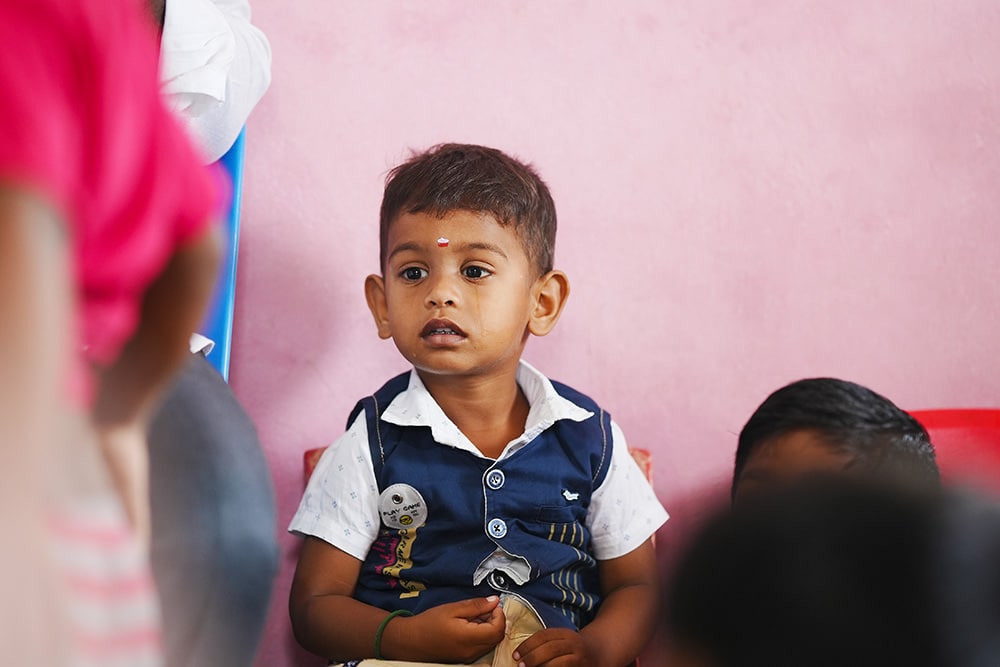 The Impact Education Can Provide
The impact of this transformation extends far beyond each individual child. It also affects their families, and even their community. As literacy takes hold, the opportunities these children have will enable them to find good jobs. The opportunities for the Irula people will also continue to grow.

A center like this provides literacy and education. It grants the whole community a brighter future. A seemingly small change can impact the whole community in ways that we can not truly even imagine.Your partnership helps change the trajectory of these children's lives, as well as their community!
Invest in the Irula children
By investing in these children's education and well-being, you become a catalyst for transformation. This also prepares them for the possibility for ongoing education. Without this foundation, that would not even be a reality for them.

As literacy progresses, new doors are thrown open to knowledge and opportunity begins to sprout up. Each child's growth in learning equips them to become leaders, initiating a ripple effect that reverberates through their community. As the impact grows among their people, the community begins impacting society around them. Education allows these resilient individuals the ability to carve their own path and create lasting change not only in their community, but in their entire region.


Together, we can break the chains of illiteracy and poverty, empowering the Irula people to rise above their circumstances.
Through your partnership with us, you will bring a wave of change that will resonate for generations to come. Imagine being a catalyst to impact a struggling people group that has stood with so little hope for so many years.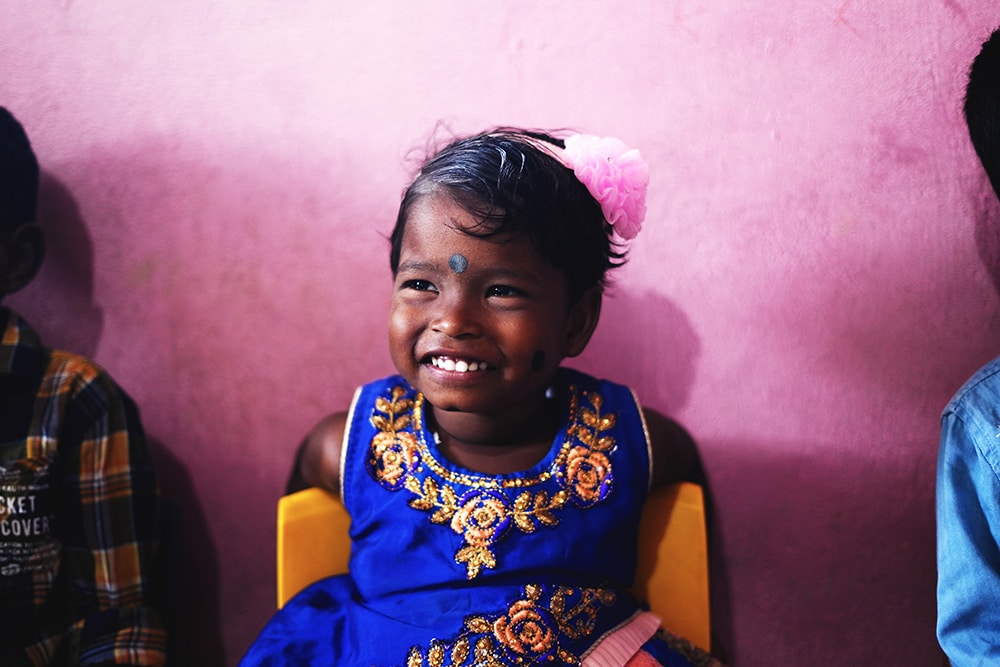 Be a Catalyst of Transformation
Streams of Mercy, in collaboration with dedicated individuals like yourself, is committed to making a tangible difference in the lives of the Irula children. Together we can embark on this extraordinary journey of compassion and transformation. A journey where every child, regardless of their background, is provided with the opportunity to thrive.

Partner with Streams of Mercy to change the lives of the Irula children. Let us be agents of change, bringing a beautiful light to the lives of these resilient people through a great education and an amazing amount of love. This is just one of the many ways that Streams of Mercy extends its reach to the vulnerable communities around the world.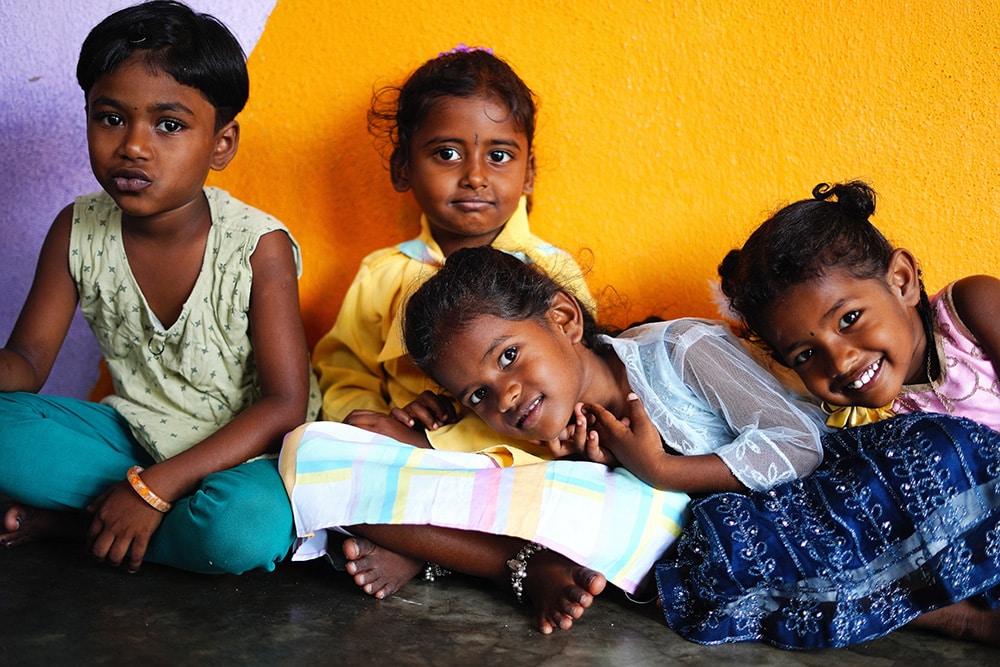 Join us in bringing hope to the Irula children!
Your impact is saving lives.
Together we are changing the lives of the vulnerable around the world