The House of Joy Home For Abandoned Babies Needs Formula!
The House of joy is a home for abandoned babies brought to us by government social workers. They have no other place to bring these precious children.
It is extremely difficult to find formula to feed these little ones. Most of these babies are incredibly malnourished. It's a great challenge to find formula throughout the nation of Ethiopia. When formula can be found, the prices have tripled in recent months. This is the greatest expense in caring for these babies.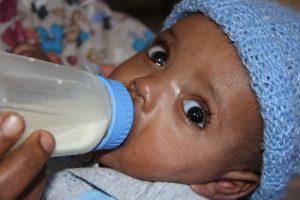 $200 provides formula for one baby for one month!
Jaymie was born prematurely and was abandoned by his mother on the delivery table. The hospital staff cared for him for a month and then social services brought him to the House of Joy. While he was there, he received the love, care, and attention that every baby needs to thrive. At 7 months old, he was adopted by a young Ethiopian woman named Hanna.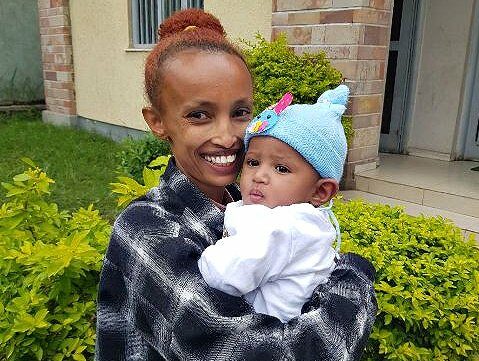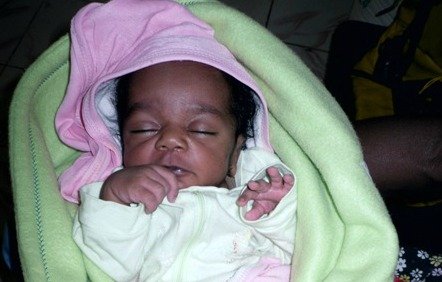 Zinashe worked as a house servant and found herself unexpectedly pregnant. After giving birth to a baby boy which she named Addise, she found that it was too much for her to care for him. When the child was two months old, she came to work, left the baby, and never came back. The government sent Addise to the House of Joy and he thrived! After a long three-year wait, Addise was adopted by a loving Ethiopian family.
Abandoned on the streets,
One night this last April, Nurse Asegedech was working on a night shift at the hospital in Shashemene when a man ran into the foyer with a tiny baby girl in his arms. He had heard the baby's cries and found her lying on the ground just outside the hospital entrance. Little Tinsae was extremely malnourished and was admitted to the hospital for one month while they stabilized her. She was then transferred to the House of Joy, but Nurse Asegedech could not stop thinking about her and soon became her forever family!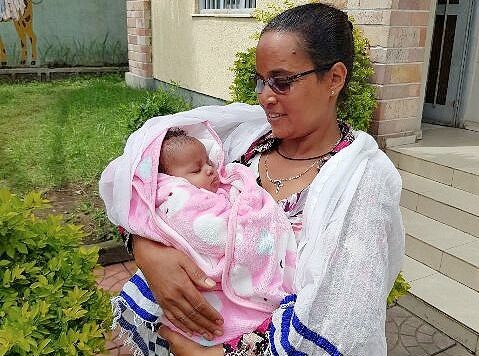 Here are the ways your donations are impacting those in need:
Providing formula for these precious babies.

Educating families on the value of adoption.

Caring for children waiting for forever families.

Placing children into loving forever families!
Your impact is saving lives.
Together we are changing the lives of orphans around the world